B2B Video Production
Video Testimonials & Corporate Video Production
A compelling format to influence buyers.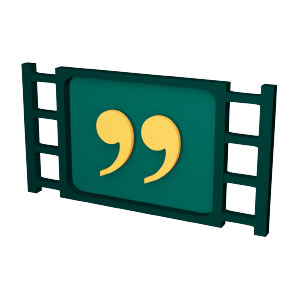 The Power of B2B Video Testimonials
B2B testimonials and customer case studies, particularly videos, are perhaps the most effective content formats for influencing purchases. Video is popular with buyers because it makes it easy to digest information and is much more memorable than other forms of content.
Leapfrog has been producing testimonial videos for us for many years. They are so powerful. They clearly demonstrate to prospects the efficiencies we have achieved for companies and the face-to-face customer interviews are compelling.

Matthew Nickson – Managing Director Axiom GB
When it comes to B2B, a testimonial video enables potential customers to see someone within their industry that they can easily identify and connect with. This makes your testimonials all the more powerful.
A high percentage of B2B buyers say that a testimonial video has played a part in convincing them to buy a product or service. In fact, it is often the final 'nudge' they need to make the purchase decision.
Learn why corporate video production is an important part of your B2B PR and Marketing Strategy in this article.
BS Handling Systems: Clipper DC Swadlincote
In Clipper's main warehouse, Swadlincote 1, BS Handling Systems took down four complete runs of racking to install a vertical sorter. All of the beams that were removed were re-used to make shelf levels in the existing racking.
The 23 destination sorter (plus dump chute), which can process up to 7,000 items per hour, is used in an overnight operation to handle online orders. It runs for 100m - almost the complete length of the warehouse located underneath two levels of mezzanine floors.