Digital Marketing
B2B Email Marketing Agency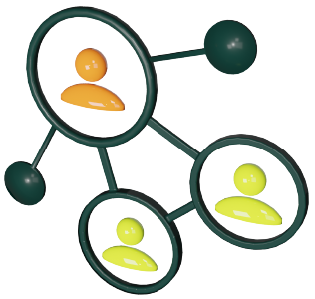 Connect Directly With Your B2B Prospects
Working with a B2B email marketing agency will help you take full advantage of generating leads and building relationships with your customers and prospects.
Email as a platform might be old news, but email marketing is still the best, and most cost effective way, to reach your target audience.
The trick is building the right list of contacts and reaching out to them in a professional manner. Learn more about it here.
That's where a B2B email marketing agency like Leapfrog can help.
The email campaign Leapfrog developed for us has really hit the mark. They recommended a bi-monthly campaign to reach Care Managers and it has worked a treat. Not only do we get impressive open and click-through rates, but also leads are converting into new business.

Sarah Tennant – Business Development Manager TOTAL COMMUNITY CARE
Experts in building successful B2B email marketing campaigns
We've been helping clients create effective B2B email campaigns for many years and have developed a proven methodology for success.
A good database is the bedrock for any B2B email campaign, and we will help you build yours. We'll design a template for your emails and work with you to create powerful content.
Of course, if recipients don't open the email, they won't get to read this content which is why we spend time crafting great 'Subject' lines that entice readers to open the email.
Delivering Results
If you are ready to implement advanced email automation tactics for B2B lead nurturing, lead generation, and ultimately sales, we're ready to help.